Hi there! Welcome to Alison Cooke Photography.
Brisbane Wedding Photographer, Family Photographer & Newborn Photographer.
Brisbane Wedding Photography, Newborn Photography & Family Photography
Looking for the Perfect Brisbane Wedding Photographer?
Hey there! I'm so glad you stopped by! I'm Alison and I am known as the fun-loving Brisbane wedding photographer, newborn photographer, family and portrait photographer. I've been crazy about photography since I bought my very first camera 30 years ago.
After playing around and absorbing all I could about photography, I embarked on my dream to be a wedding photographer. Oh the travelling, fame and glamorous lifestyle it would bring.
Fast forward to reality. It's a lot of hard work! You need to be a master organiser, performer, comedian, motivational coach (yes, you can walk on those rocks with heels, go girl!) and an experienced wedding photographer capable of shooting in all kinds of wild and wonderful conditions.
Ready to Book Your Photographer?
Alison was voted one of the 'Top 10 Brisbane Wedding Photographers' by the Courier Mail. Find out more...​
"The best thing about a picture is that it never changes, even when the people in it do."
— Andy Warhol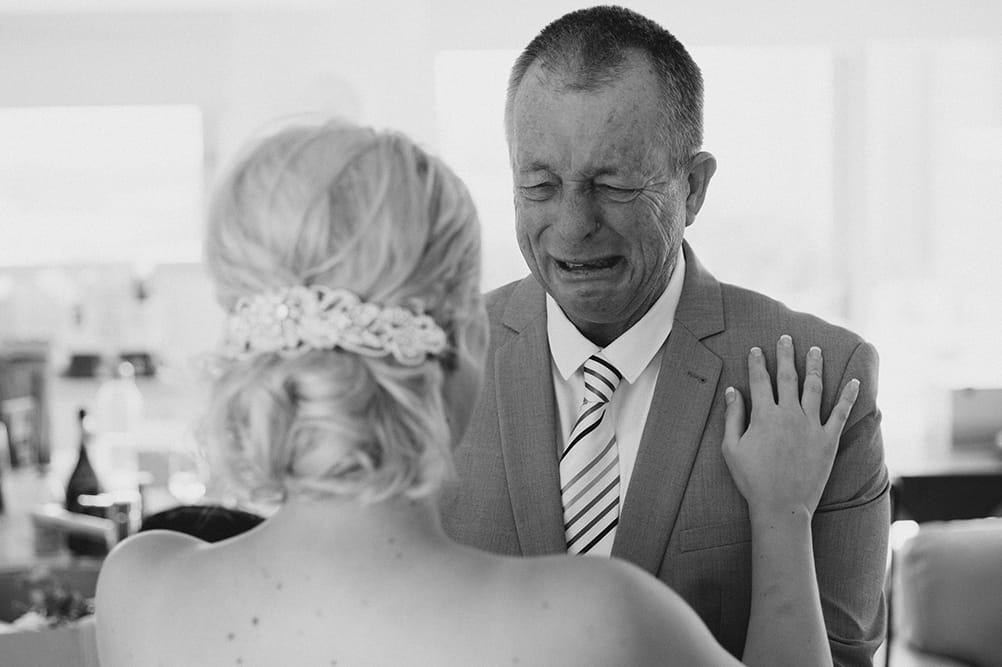 Your Brisbane Wedding Photographer
Weddings are one of the most important days of your life so you'll want each and every moment of your wedding day documented.
From that first glance, the tender moments with your Dad, those shared tears with your Mum and your first kiss as a married couple. The whole day is filled with first moments that deserve preserving.
And I love everything about weddings. The emotions, the laughter and all those tender moments that no one else sees. My vision is to document your wedding day as it unfolds and I'll go to crazy lengths on your wedding day to make sure you have beautiful mementos of your day.
Love Your Brisbane Wedding Photographer
Your Wedding Photographer Is Your Friend
It sounds cliche', but connection with your Brisbane wedding photographer is SUPER important. You should LOVE your wedding photographer. Or at least like them a WHOLE lot! After all, if you book me for your wedding, I'll be there while you're getting ready and often, I'll be an extra pair of hands. And I'll go into stealth mode when necessary and stalk you, your husband or wife and guests, for the entire day. But, in a friendly, non-creepy stalker way! Because of this, it's important you find a Brisbane wedding photographer who makes you comfortable, makes you laugh and feels like an old friend. And of course you need a Brisbane wedding photographer who not only takes fabulous photos, but is easy-going and loads of fun to be around. And basically, this is me!
Inclusive Brisbane Wedding Photographer
Apart from having a rapport with your wedding photographer, it's good to know your photographer values inclusivity and equality. I welcome all couples and I'm still excited to hear the words; "marriage in Australia is the union between two people" during the ceremony. So, if you're a same-sex couple looking for a Brisbane wedding photographer, please know you are always welcome here!
Here's The Good Stuff!
All my wedding photography packages include your high resolution images on a USB. And because all weddings are different, I offer a range of wedding photography packages to suit weddings and budgets of all sizes from mid-week elopements to all day wedding coverage.
If you love albums, framed artwork, canvases and prints, you'll be thrilled to know I offer all of these too. I am a full-service studio so provide a range of professionally produced products. You can view a sample of them here .
Want to know more? Get in touch here.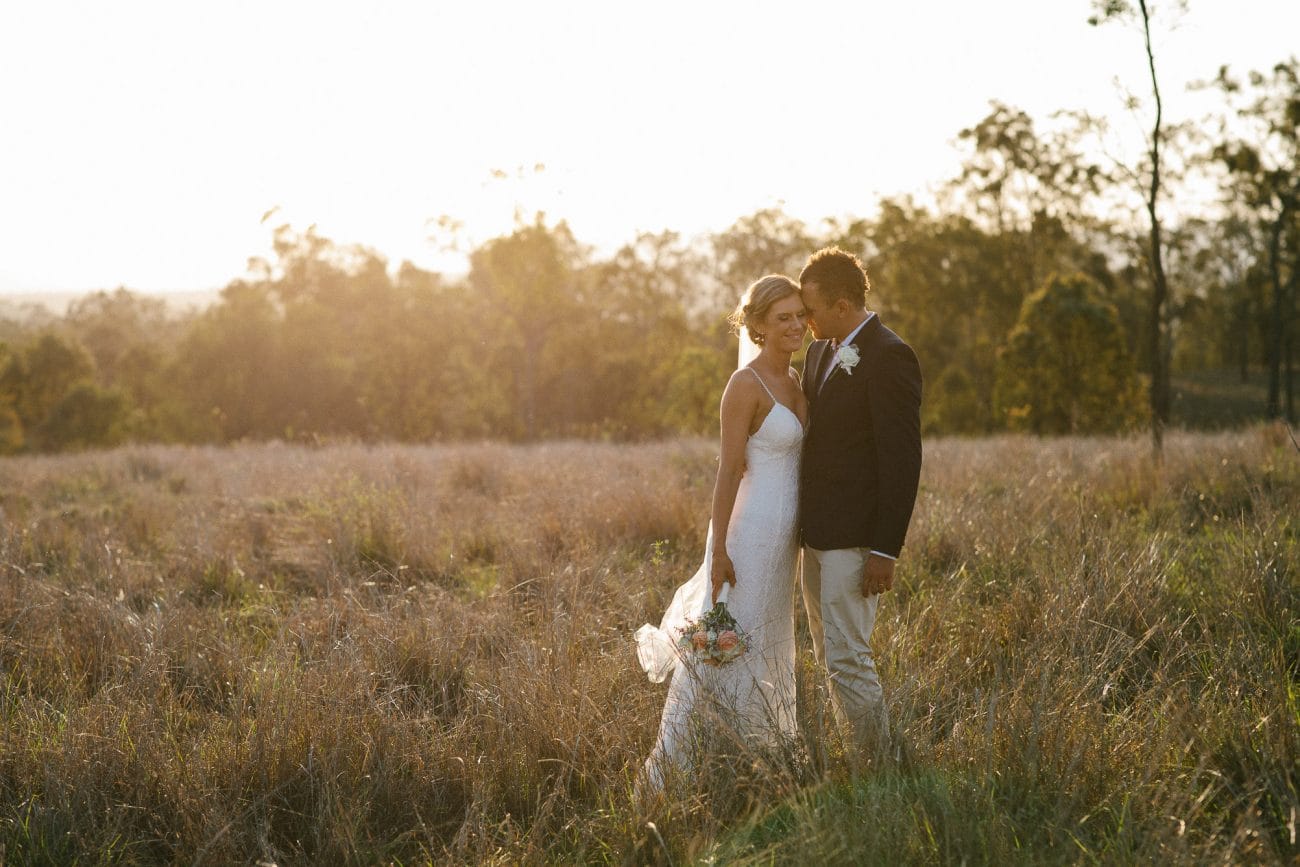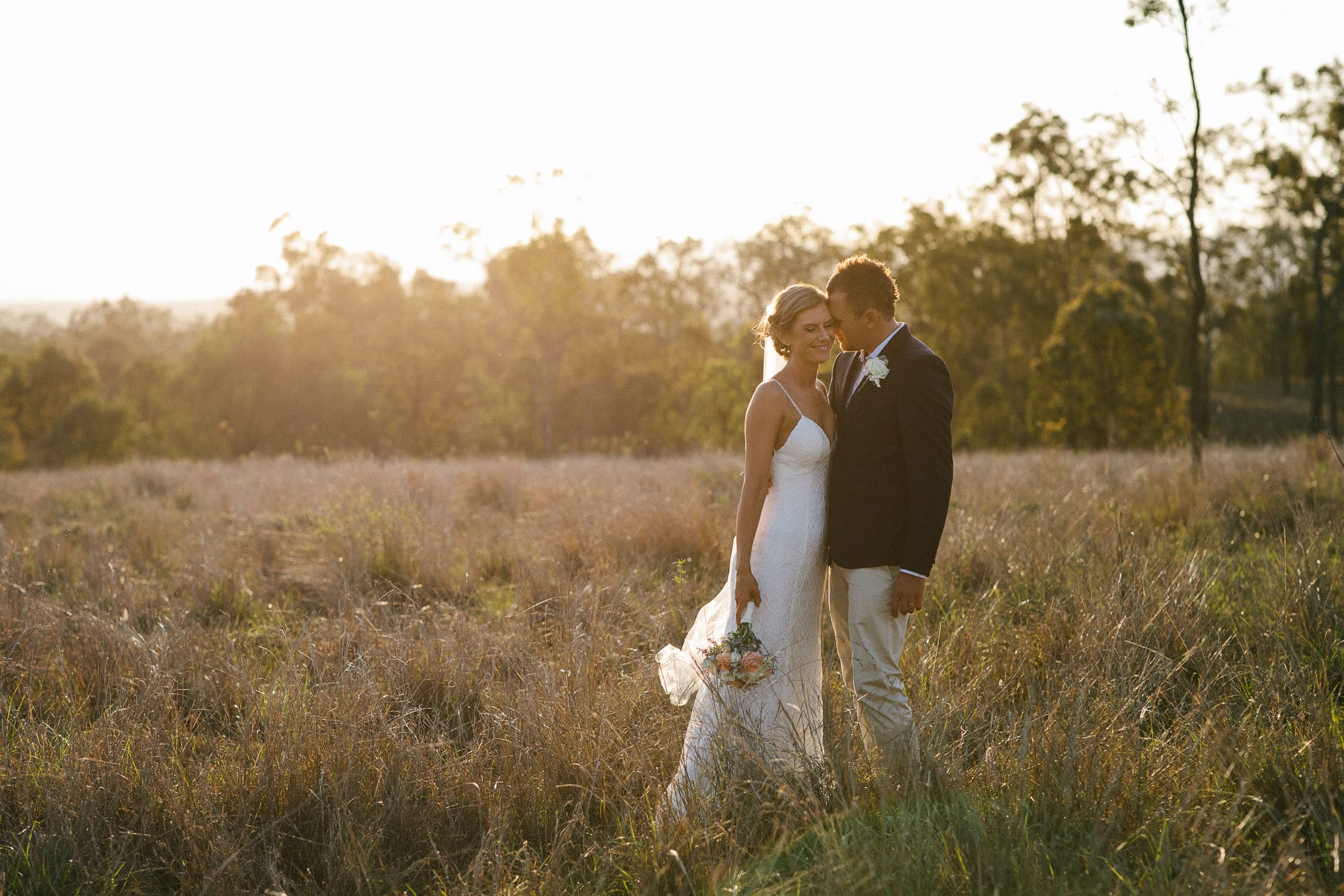 Why Book Me As Your Brisbane Wedding Photographer
After 22 years as a Brisbane wedding photographer, I'm still excited when a couple book me for their special day. I take my job seriously and every wedding I photograph is just as special as the last one. No matter how small or how big your wedding is, I'll do my utmost on your wedding day to exceed your expectations. We'll have loads of fun and capture some gorgeous wedding photographs in the process. I also have a wealth of experience and useful wedding day tips to share with you. If you're planning a Brisbane wedding make sure you check out my tips here .
Don't Book a Dud Wedding Photographer
Do your research.
There's nothing worse than disappointment. 
And unfortunately I hear it all too often! 
There are so many wedding photographers in Brisbane, how do you know you're booking an experienced professional? Well, there are quite a few things you can do to reassure yourself. And whether you book me or another fabulous Brisbane wedding photographer, please make sure you do these things.
Ask about their credentials. Are they a member of a professional organisation such as the AIPP?
Does your Brisbane wedding photographer have back-up equipment? For me, this is a must have and is non-negotiable!
Is your wedding photographer insured? Also non-negotiable. Don't be afraid to ask! Any industry professional has insurance and wedding photographers are no different.
Social media is a great resource, so ask your friends or groups for referrals. The chances are your friends have experience booking a Brisbane wedding photographer and can provide some excellent advice.
Meet your wedding photographer and view their work. A professional and experienced wedding photographer will have a wide range of images and entire weddings to show you in their portfolio.
Also, check out their google reviews. These are a great way to hear unmediated comments from your wedding photographers' clients. But don't take my word for it, check out my many Google Reviews and read my happy clients' reviews. I was also voted one of 'Brisbane's Top 10 Wedding Photographers' by The Courier Mail and made the list of 'Most Popular Wedding Photographers in Brisbane' by the Wedding Diaries.
Ready to book your Brisbane wedding photographer? Get in touch here.

Ready to Book Your Photographer?
If you'd like to know more about booking me as your wedding photographer, family or newborn photographer drop me a line here. Better yet, pick up the phone and let's chat! I want to hear all about your wedding day plans, your beautiful family and your gorgeous newborn baby! Go on, you know you want to! Give me a call on 0418 882 778 or drop me an email here and I'll be in touch. I promise, I WILL call you!
Brisbane Newborn Photography
That's right! I'm not just a Brisbane wedding photographer! I'm also a family and newborn photographer too. My studio is located in Lawnton, just 25km north of Brisbane. This is where I escape to photograph newborn babies, meet clients or sneak off to find my creative mojo.
All posed newborn sessions are in studio and take approximately 3 hours. The session fee is $125 and includes the shoot and use of all props. You can read more about my newborn photography here .
Book your newborn session here.
Creative Family Photography
Want a family portrait that shows your family's unique characters? Well, a creative family portrait is for you! 
These portraits are one-of-a-kind and designed specifically for your quirky and crazy family. These photographs tell the story of your family in just one creatively designed portrait.
You can read more about booking a creative family portrait here or you can book your funky, quirky family photography here.
Brisbane Family Photography
All family sessions are photographed outdoors at a local park or location of your choosing on the north side of Brisbane. The best time for family photography is late afternoon, in what we photographers call 'golden hour'. It's the time of the afternoon when the sun is setting and the light is gold! Magic! All family sessions are $125 and last approximately 1 hour and I offer a wide range of products for you to display your purchased images. You can read more about booking a family session here .
Ready to update your family photos? Get in touch here.
What My Lovely Clients Say
I first met Alison when she photographed my friends wedding and I was a bridesmaid. Seeing her amazing work I knew I had to have her for my wedding. She did not disappoint! Alison captured the uniqueness of each of our weddings and brought out the beauty in each of our days. The photos are a joy to look back on and I highly recommend Alison to everyone, but at the end of the day the photographs speak for themselves. Thanks for our wonderful memories, Alison!
Angela & Richard Squire
Let's Talk!
Hi there, thanks for stopping by! Please fill out the form below & tell me a little more about you & the type of photography you require. I will get back to you as soon as I can to schedule a time for us to get to know each other. If a chat is more your style, please give me a call on 0418 882 778. I can't wait to hear from you!